Two Crazies
---
Craig gets my hardcore award for the winter.


He made up a set of chains for himself (which are of far better quality than mine, by the way), so he was ready to go out and test them.

I spooned on my studded tires and joined him ~ I was banking on a lot of hard-pack to run so I went with the studs. Turns out the chains would have been a better option since it wasn't hard-pack but rather a wet snow.

We loaded up the bikes into the trailer and headed north. We knew we'd need to get high, since it was raining in the valley. We headed up to Idaho City, assuming that 4000ft would be high enough to get into some snow. Turned out, 4500 - 5000 would have been better.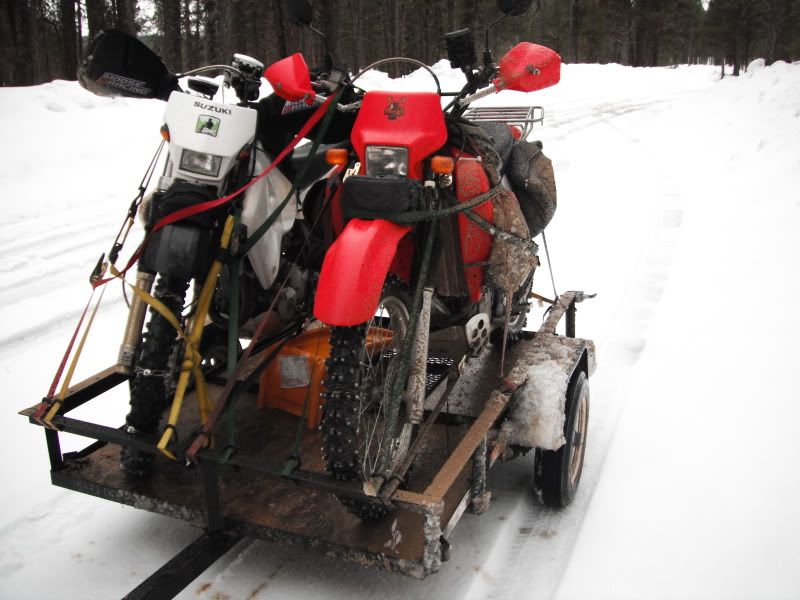 Craig was quickly impressed by his set of chains.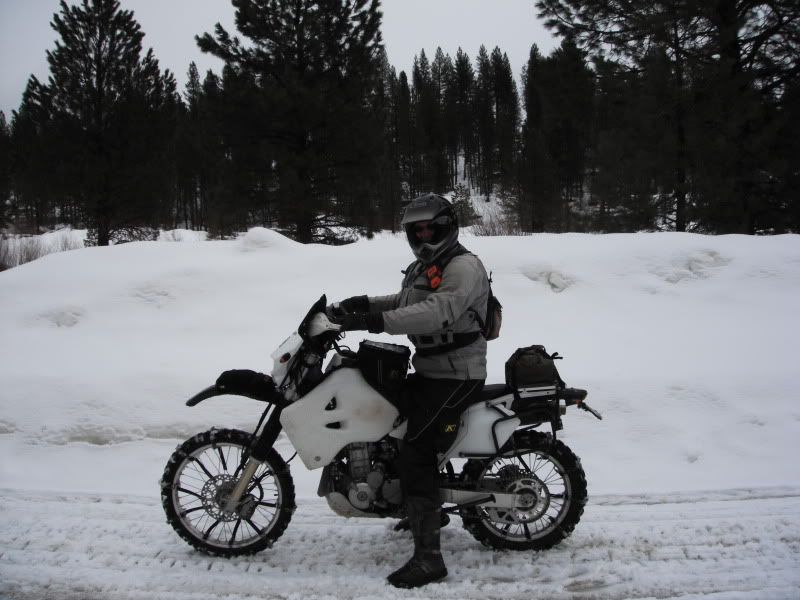 We headed up to New Centerville, in hopes of finding a little firmer snow (it was soggy/wet).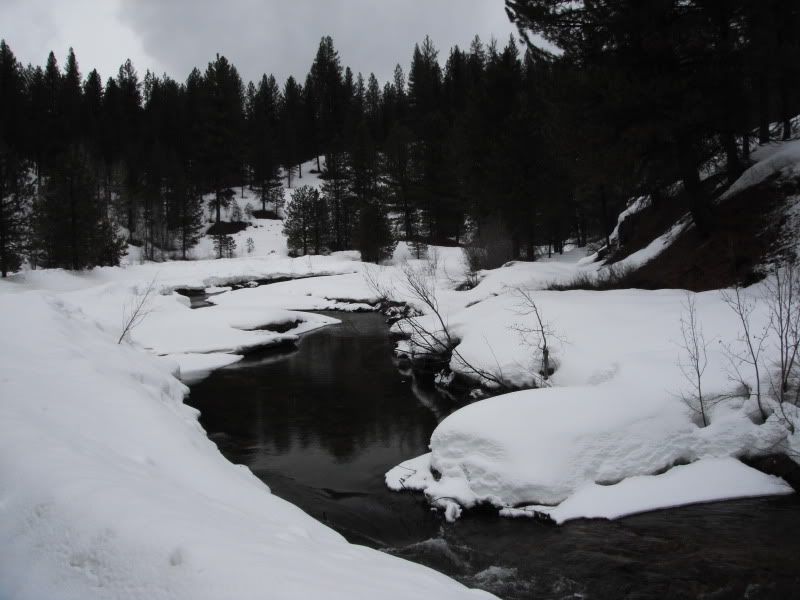 It was beautiful out, and the weather was shockingly warm (40 degrees or higher).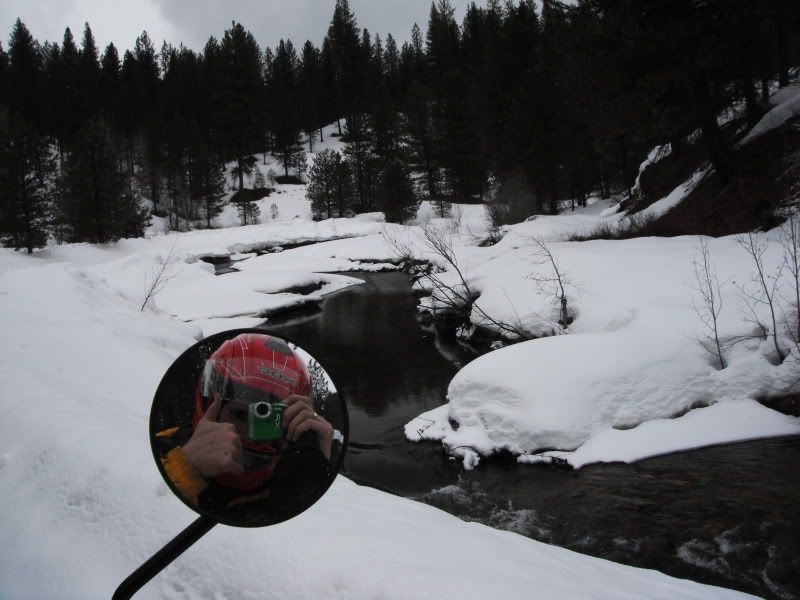 It wasn't but a couple of miles out, and the road got very predicable and smooth. We averaged 30mph or so through the road that had a couple inches of 'fresh' snow on it (read, not rutted out).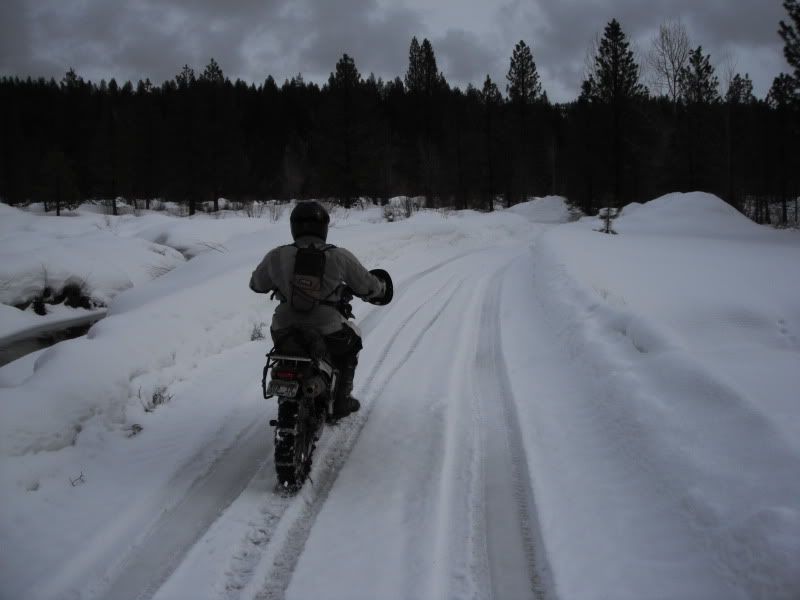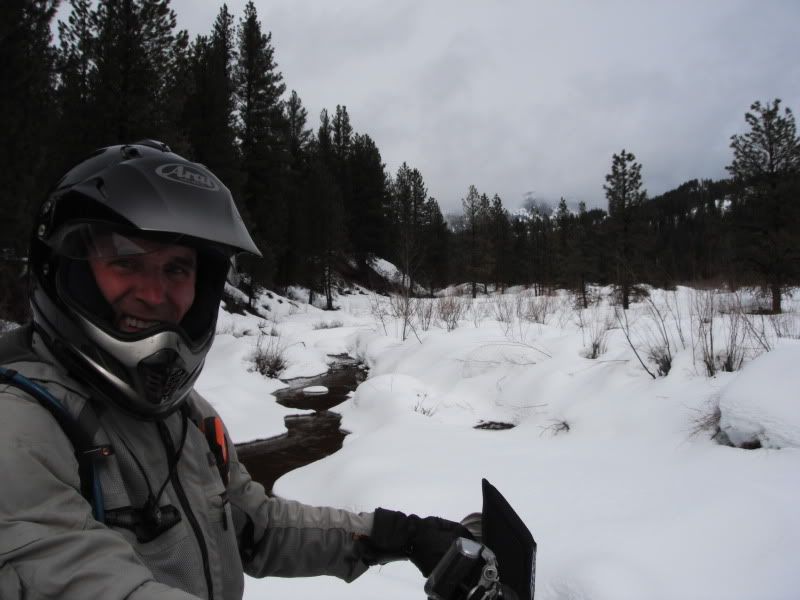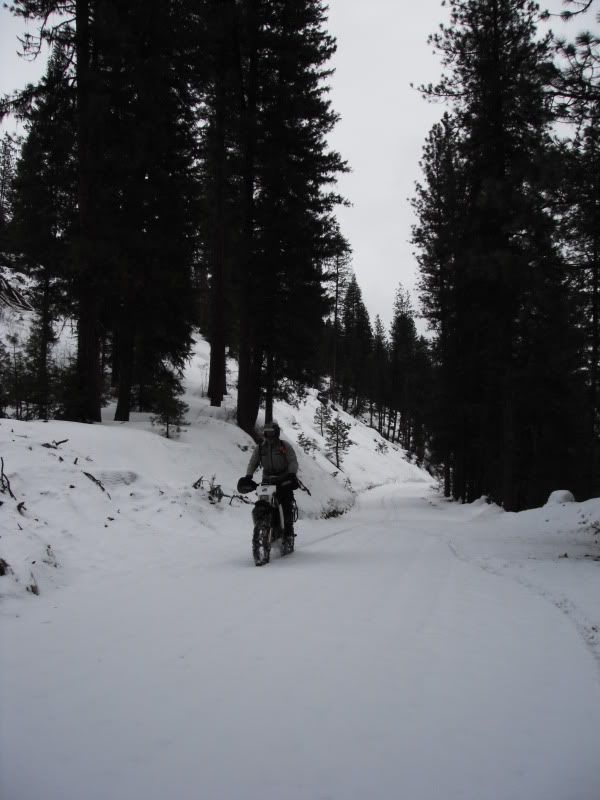 We got all the way back to the turn off for Grimes Pass. I was having a lot of fun, and was curious to see how the bike would do on a snow-machine trail.





Turns out, it does decent when you stay in the center, where it's super firm from the snow machines ~ the moment you stray off the center, you're in the snow to your swing arm.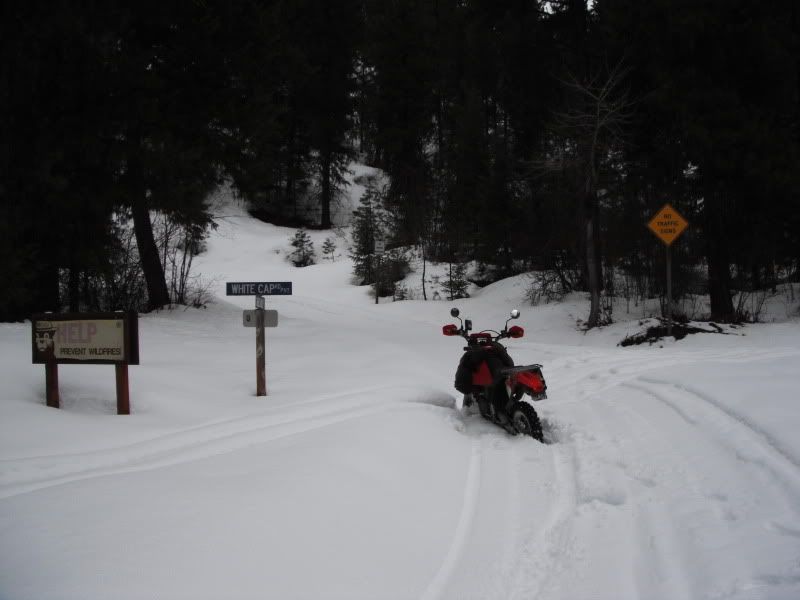 We got my bike out, then got Craig's stuck. We pulled on his for a while then took a breather.

Then I got mine stuck again.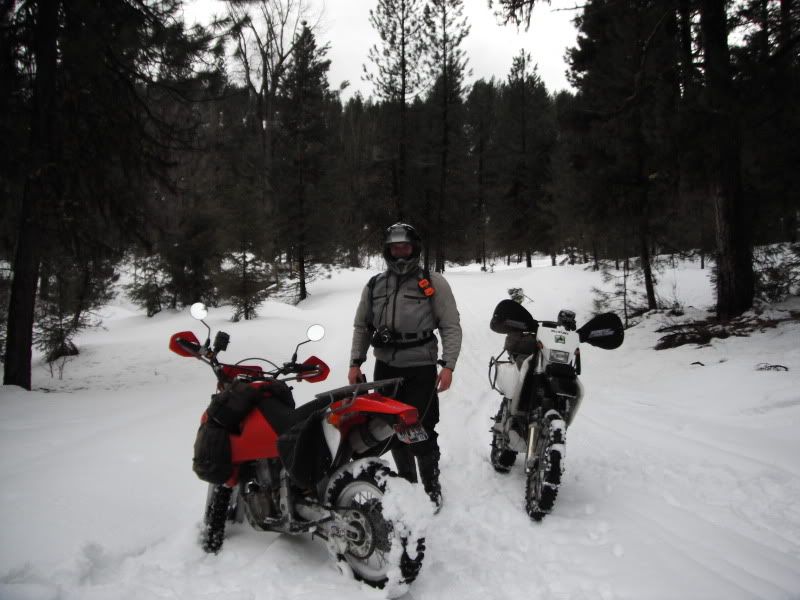 After getting mine out again, we decided we were done with the snow machine trail, and headed back to the road.



We worked our way back to the trailer, and called it a day.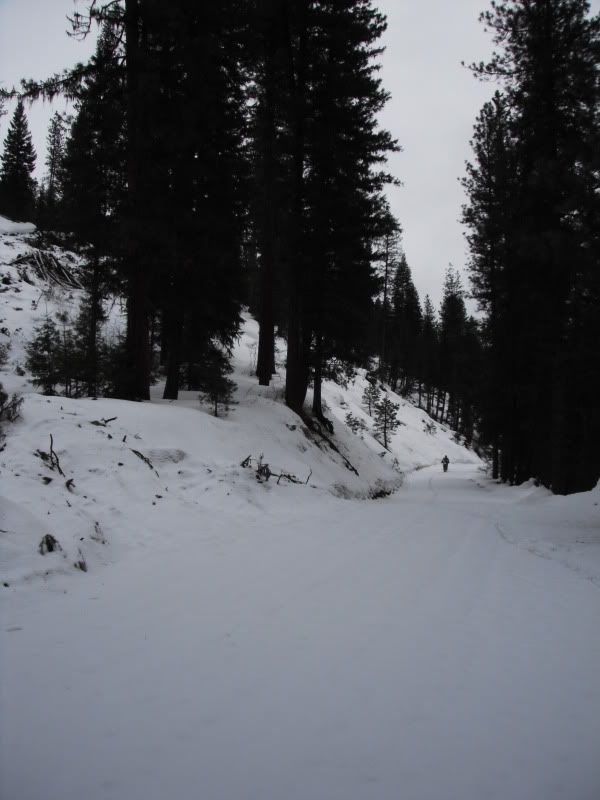 In all, we enjoyed about 20 miles or so.